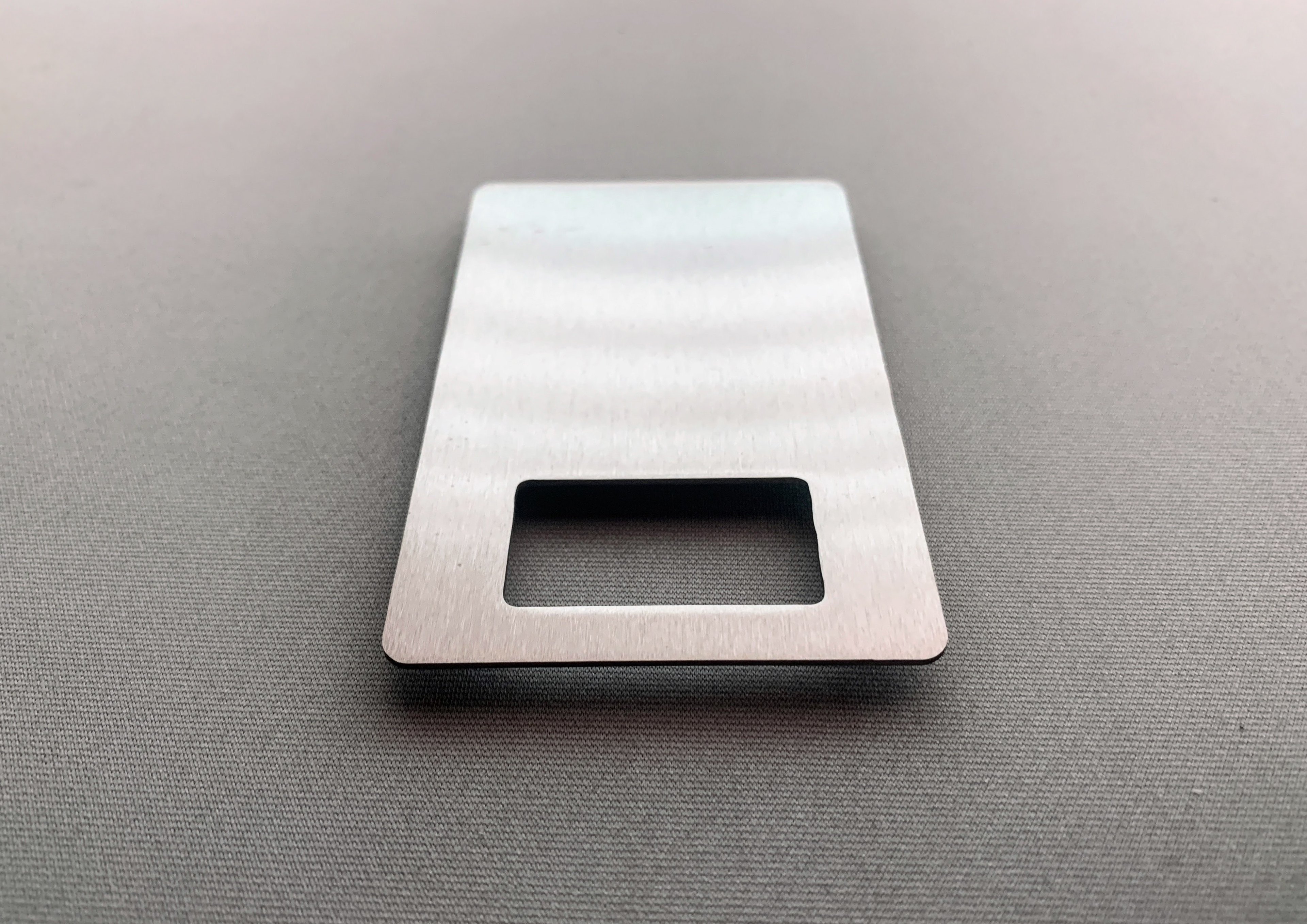 Eventually, the freebie bottle opener dangling from your keychain just becomes too much.  Maybe you've realized you don't need to carry your insurance broker's phone number with you everywhere.  Perhaps you no longer want to broadcast your preparedness for cracking cold ones at any moment.  At any rate, the keychain bottle opener needs to go.  
It didn't take an advanced degree to figure this one out, but rather a stubborn desire to make things a little bit better.  With access to a precision fiber laser cutter and a sheet of ultra-thin titanium, we cranked out a bunch of these (beer in hand).
Conveniently credit card sized, it'll be more useful than your Kohl's Cash Rewards Card taking up space in your wallet.