This project explores the difficulty facing areas of high density with the problem of providing adequate parking to a growing number of transcient visitors, residents, and the general workforce.  The City of Santa Monica has constructed a series of city-owned above ground parking garages to meet the demand for parking near the ocean and Third Street Promenade.  The once essential parking garage has undergone recent scrutiny and reconsideration through the lens of policy and economics.
The now ubiquitous parking structures fuel the increasing gridlock of urban centers.  Ride share programs, non existent during the district-wide activation of urban centers through investment in supporting infrastructure, have radically changed the mode that we move from destination to destination.  By reclaiming the once coveted parking spot through strategic intervention, we can once again invigorate the urban attractions in a way that will appeal to the modern tourist city dweller.
This project proposes to demolish specific regions of floor slab within a parking garage to create towers for small hostel units.  These modifications to the existing garage avoid any manipulation to existing structural components.  Fabric 'towers' are created within these open floor slabs to envelope a series of plywood clad rooms for one to three visitors.  Access to these boxes uses the existing sloping floor slab.  These towers maintain vehicular circulation while absorbing approximately 30% of the 700 parking spots in the existing garage.  The ground level is reimagined as commercial and retail space with a large lobby and gathering area for hostel visitors to mingle and relax.   The rooftop hosts a large covered bar with private tables floating within the fabric tower structures.  Access to both the rooftop and the guestrooms is achieved with a central elevator and stair core located in one of the fabric towers.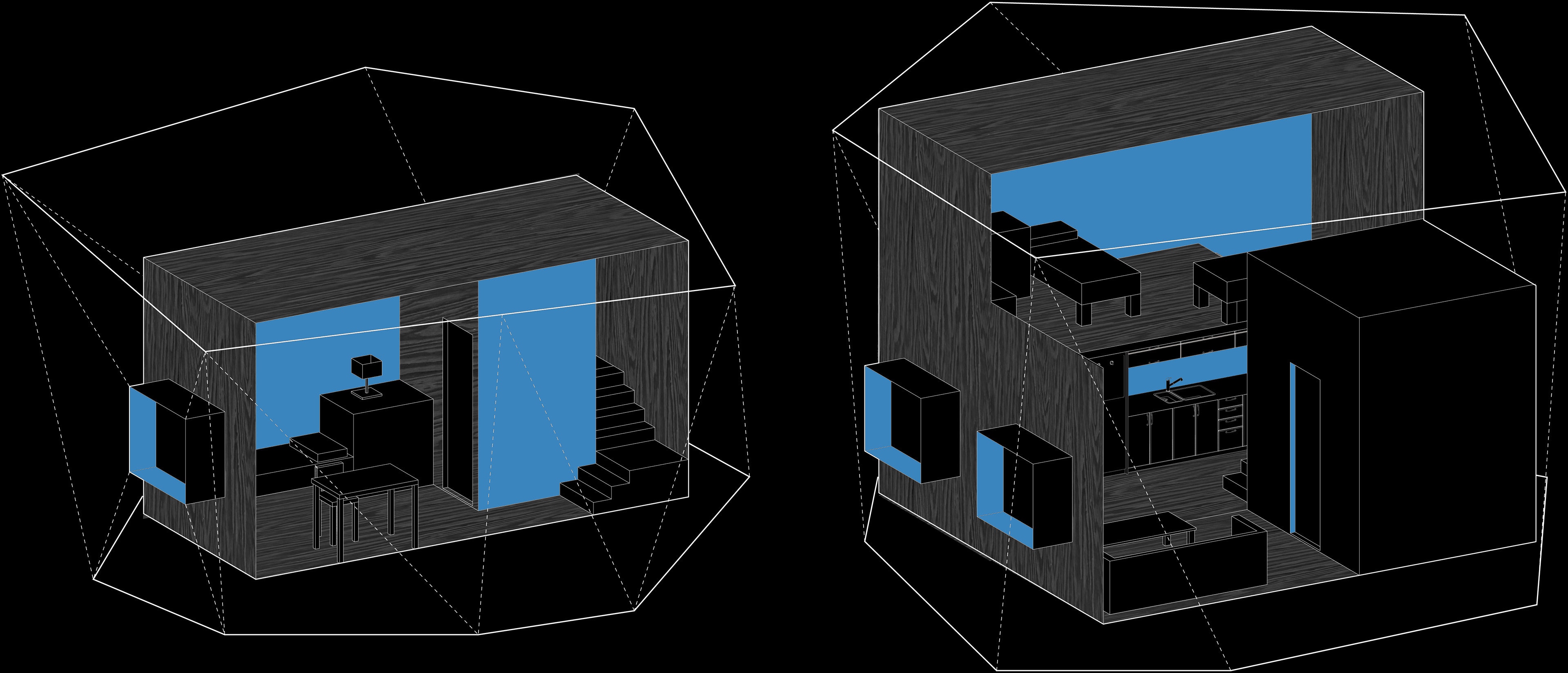 Single and triple occupancy units
Floor slab demolition diagrams