Facing a recent bout of ole' Route 66 minigolf + RV park nostalgia, I dug into the rich historical archives of the golden years of roadside minigolf.  Big signs, tacky fiberglass sculptures, and frayed green turf abound, but its allure was hot and heavy.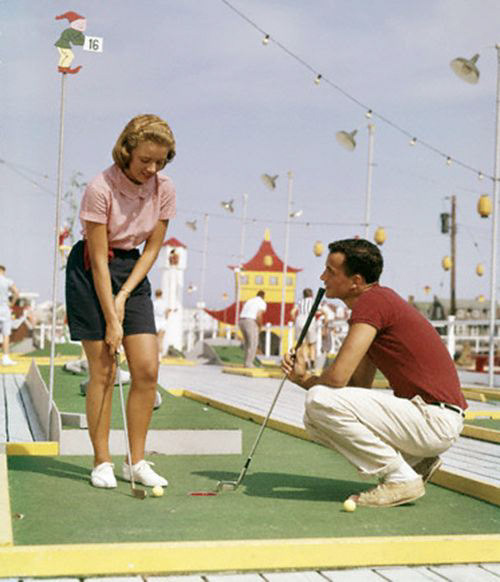 Recently approached by a putt-putt aficionado with more contemporary tastes,  we put together a collection of classic minigolf holes with a fresh sense of color, challenge, and cachet. 
The recipe for good hole design relies on a balance of "oh-this-looks-easy" with a hearty side of rage-inducing nuance.  We raise the stakes for an aspiring ace and we dare you to go for it!